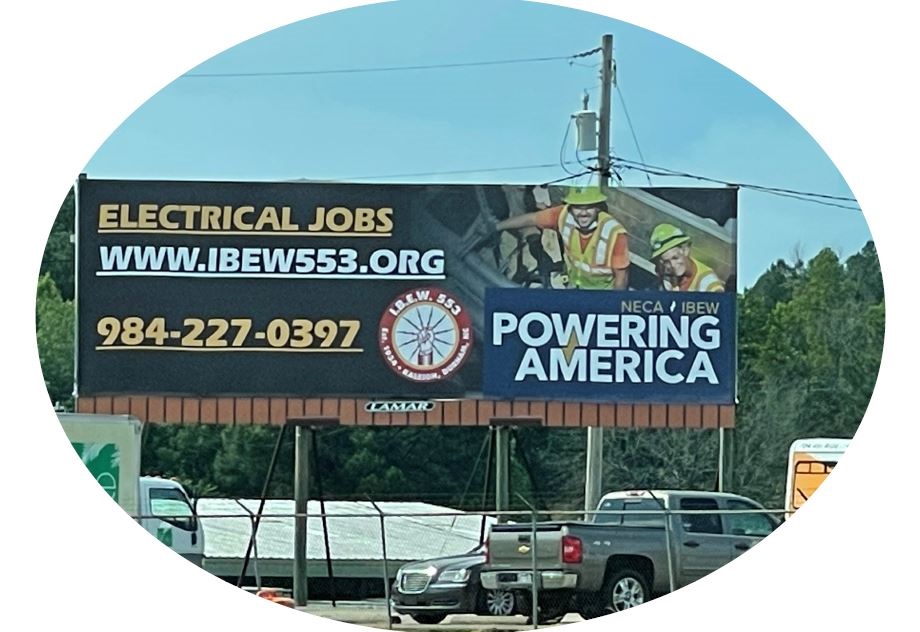 WORK WITH THE IBEW LU 553
STABILITY & SECURITY
With intense competition, low pay, and the employment insecurities of temporary agencies in the construction industry, you do
not always know where your next job will be, or what the pay and benefits will be like when you get there. But as an IBEW
member, the pay, benefits, and working conditions in your union contract are guaranteed, & you carry them with you
from job to job, and from contractor to contractor.
Better Training & Advancement
Opportunities
Whether you are just starting out, or a Master Electrician, your training & advancement are provided by your union and Joint
Apprenticeship Training Committee. Apprentices get paid while they are learning basic skills. And our advanced training lets
you upgrade your skills and keep up with technological changes or licensing requirements.


BETTER JOBS = A STRONGER COMMUNITY
As an IBEW 553 Member, you will have access to work on construction projects locally, and all over the United States
as well. Our guaranteed wages, health/dental/eye insurance, & retirement plans help communities to thrive with more

security and confidence in their own financial futures.